Canandaigua National Bank & Trust
---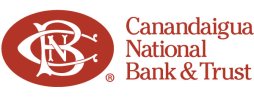 Discover the CNB difference.
As the only local, full-service, community-owned financial institution in the Greater Rochester Area, CNB is investing in you, your business, and your community. At CNB, we realize that no two customers are alike. Neither are their banking needs. Our competitive checking accounts offer debit card rewards programs and other additional banking conveniences such as, mobile solutions, coin counters, enhanced ATMs, weekend hours and more.
585-223-5084
Hours of operation:
Monday - Thursday: 9:00 a.m. - 5:00 p.m.
Friday: 9:00 a.m. - 6:00 p.m.
Saturday: 9:00 a.m. - 1:00 p.m.
---